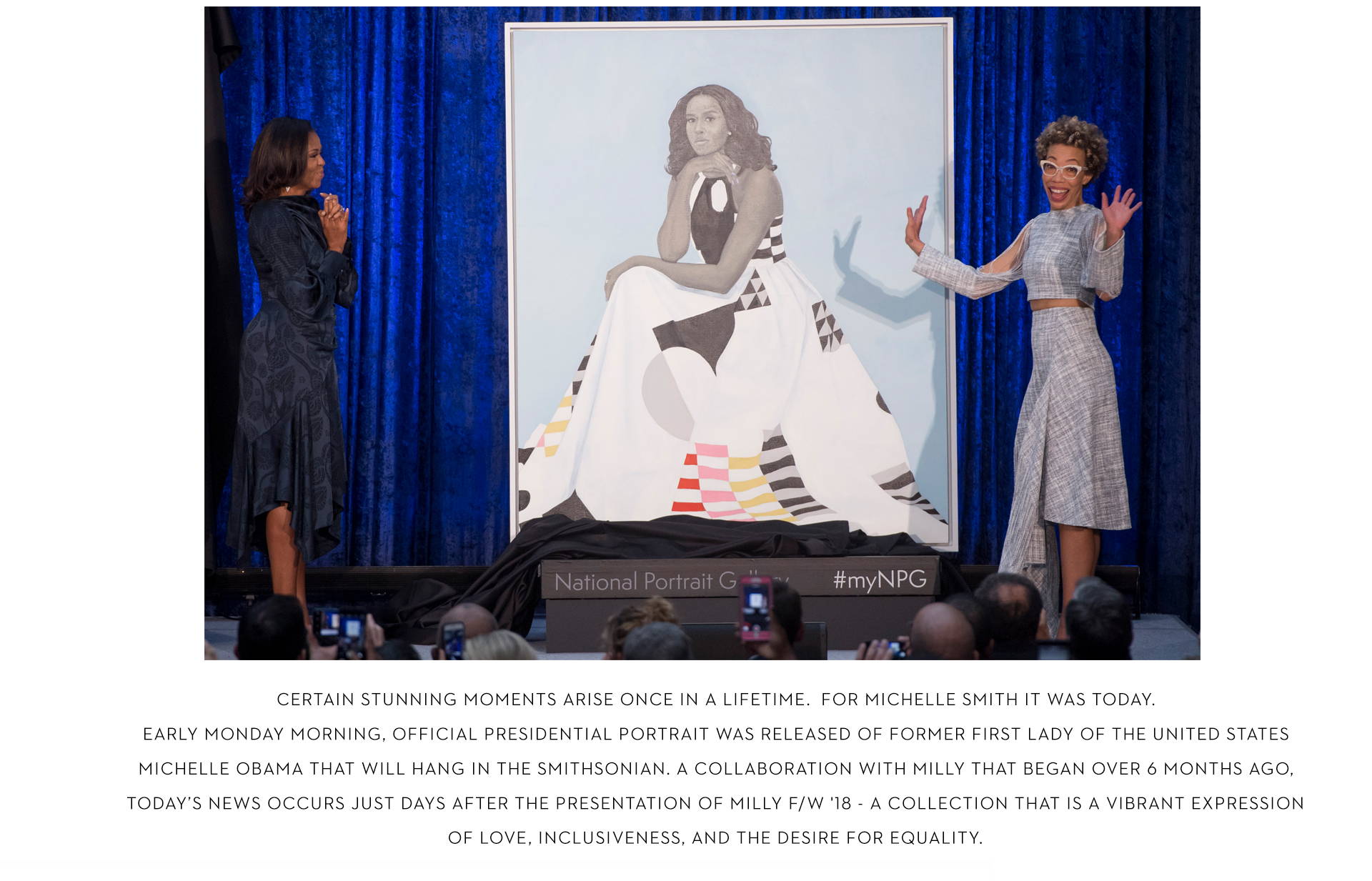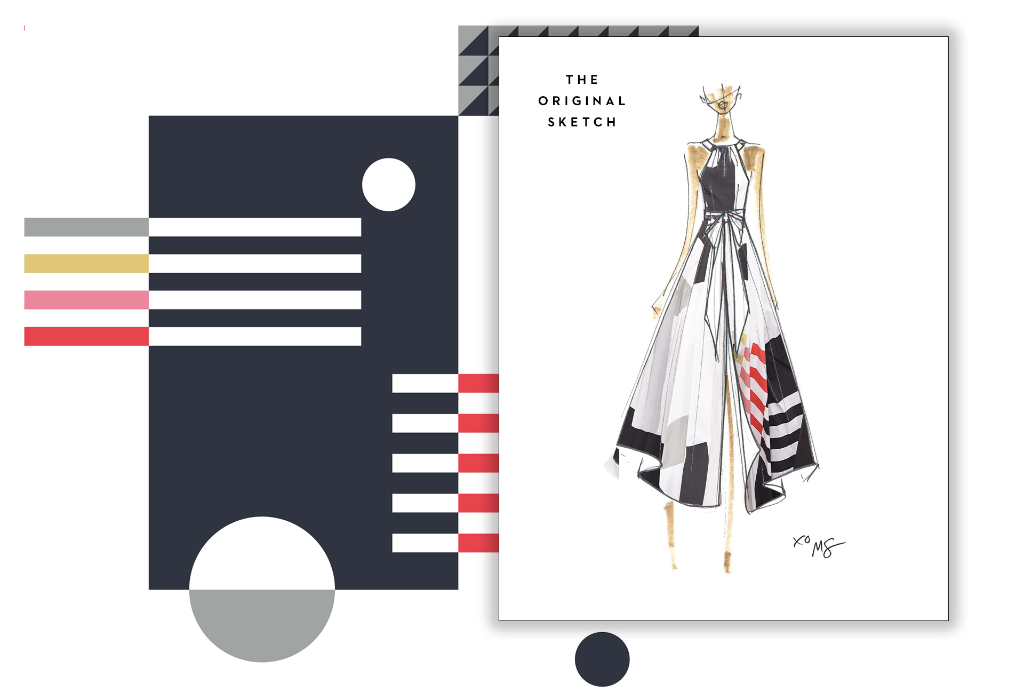 WHEN STYLIST MEREDITH KOOP ORIGINALLY EXPRESSED INTEREST IN A CUSTOM PIECE FOR MRS. OBAMA TO WEAR FOR THE PRESIDENTIAL PORTRAIT, INSPIRATION WAS DRAWN FROM A DRESS THAT WALKED THE MILLY S/S '17 RUNWAY. IT WAS A CONTEMPORARY, EMOTIVE DESIGN WITH A DISTINCTLY FEMAILE AMERICAN SPIRIT. THE REVEALED ARMS WERE GROUNDBREAKING AND VERY MODERN FOR A PORTRAIT OF THE FIRST LADY. ELATED AT THE POTENTIAL OF THIS OPPORTUNITY, THE SKETCH WAS QUICKLY CREATED AND SENT TO THE WHITE HOUSE.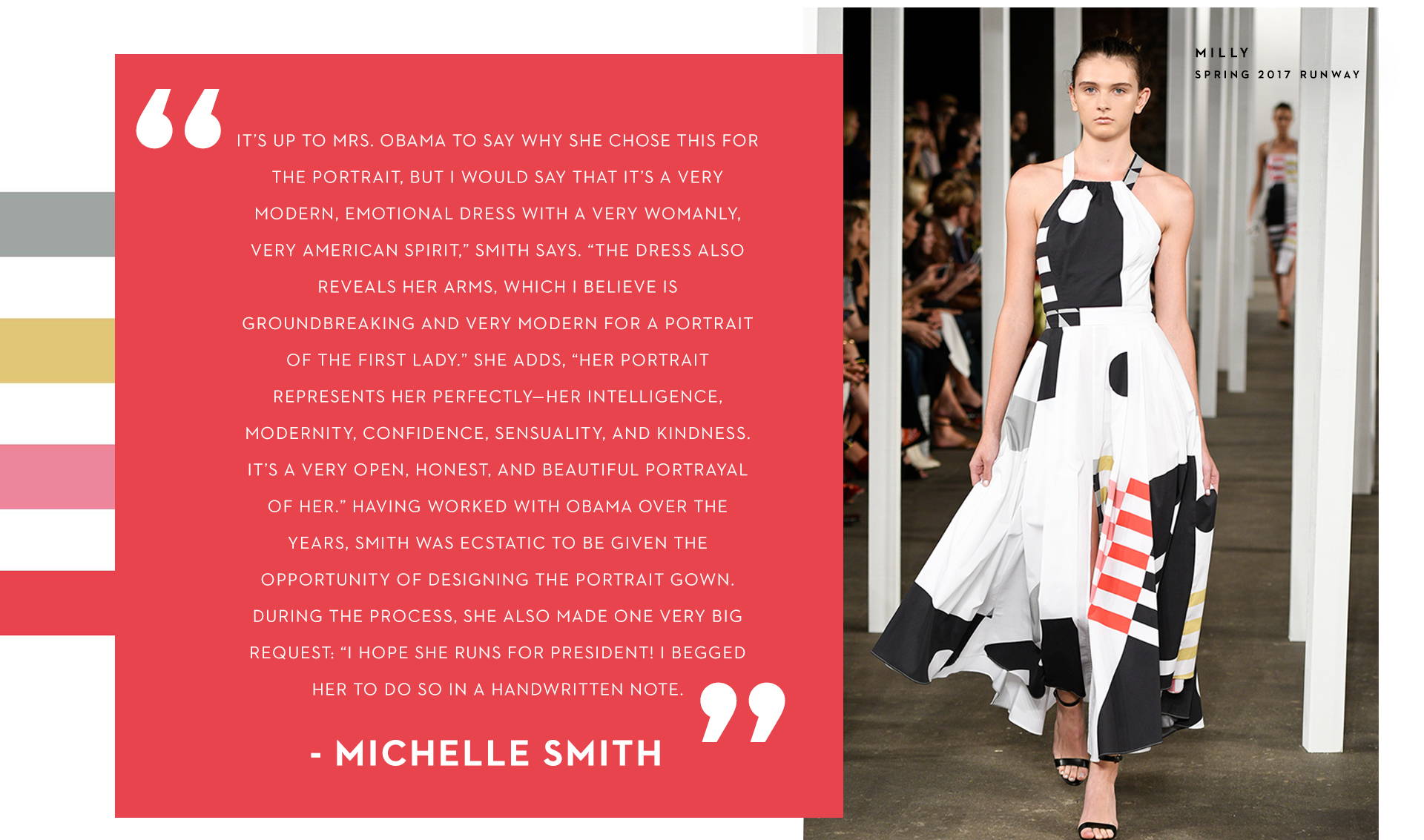 ON FRIDAY, FEBRAURY 9TH, THE MILLY F/W '18 COLLECTION WAS INTRODUCTED AT NEW YORK FASHION WEEK, AND ROOTED IN THE MESSAGE OF EQUALITY. IN CHROMATIC, THE THEME OF THE PRESENTATION, BRIGHT COLORS PULSATED THROUGHOUT THE WEST VILLAGE SHOW SPACE. MICHELLE SMITH'S INSPIRATION READ THAT "...OUR INDIVIDUALITY IS OUR GREATEST STRENGTH, AND BEAUTIFUL THINGS CAN HAPPEN WHEN WE ALL COME TOGETHER." WHEN THE PORTRAIT WAS REVEALED, THAT MESSAGE NEVER FELT MORE TRUE. THE PORTRAIT WHOLLY REVEALS HER INTELLIGENCE, MODERNITY, CONFIDENCE, SENSUALITY, AND KINDNESS.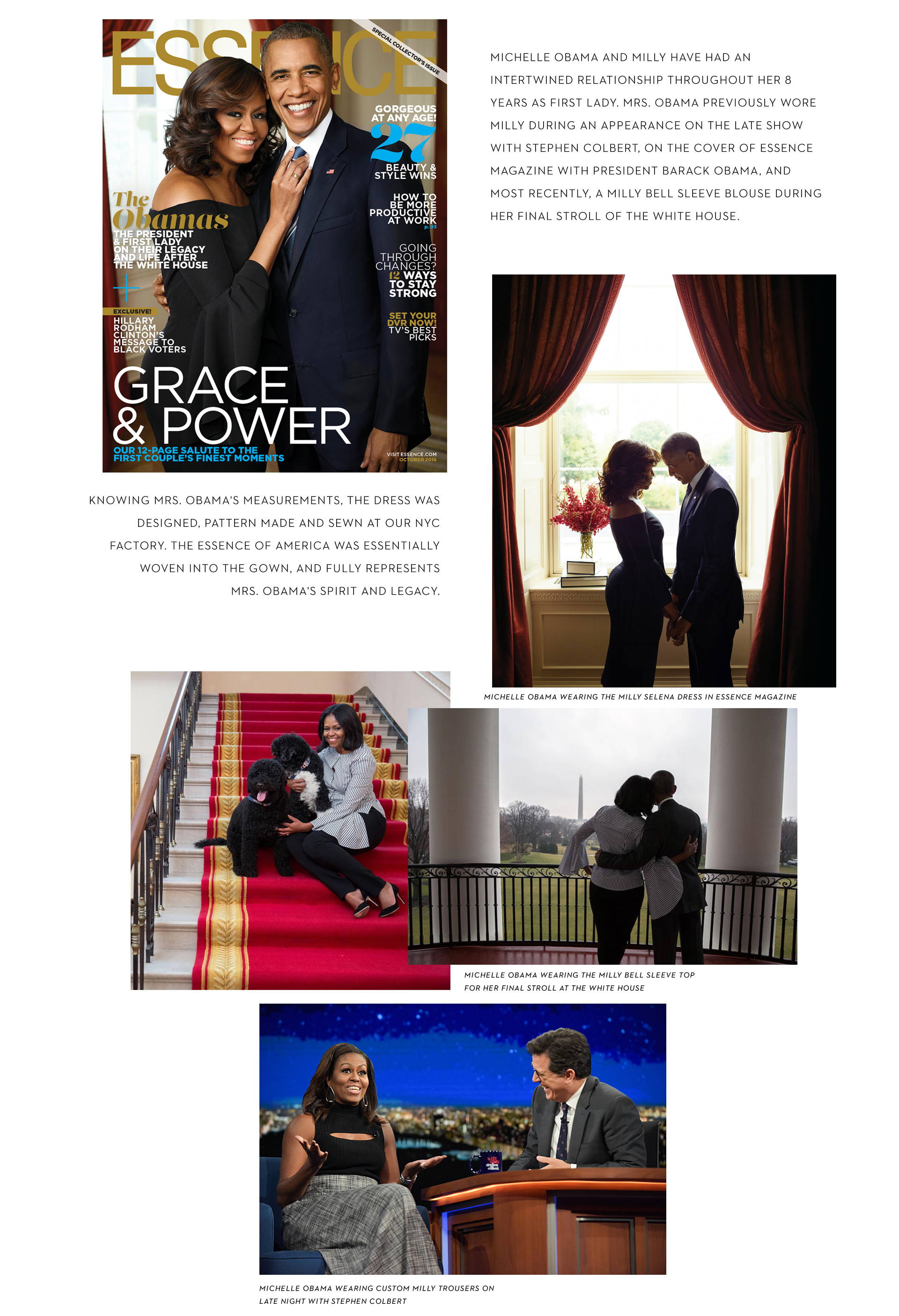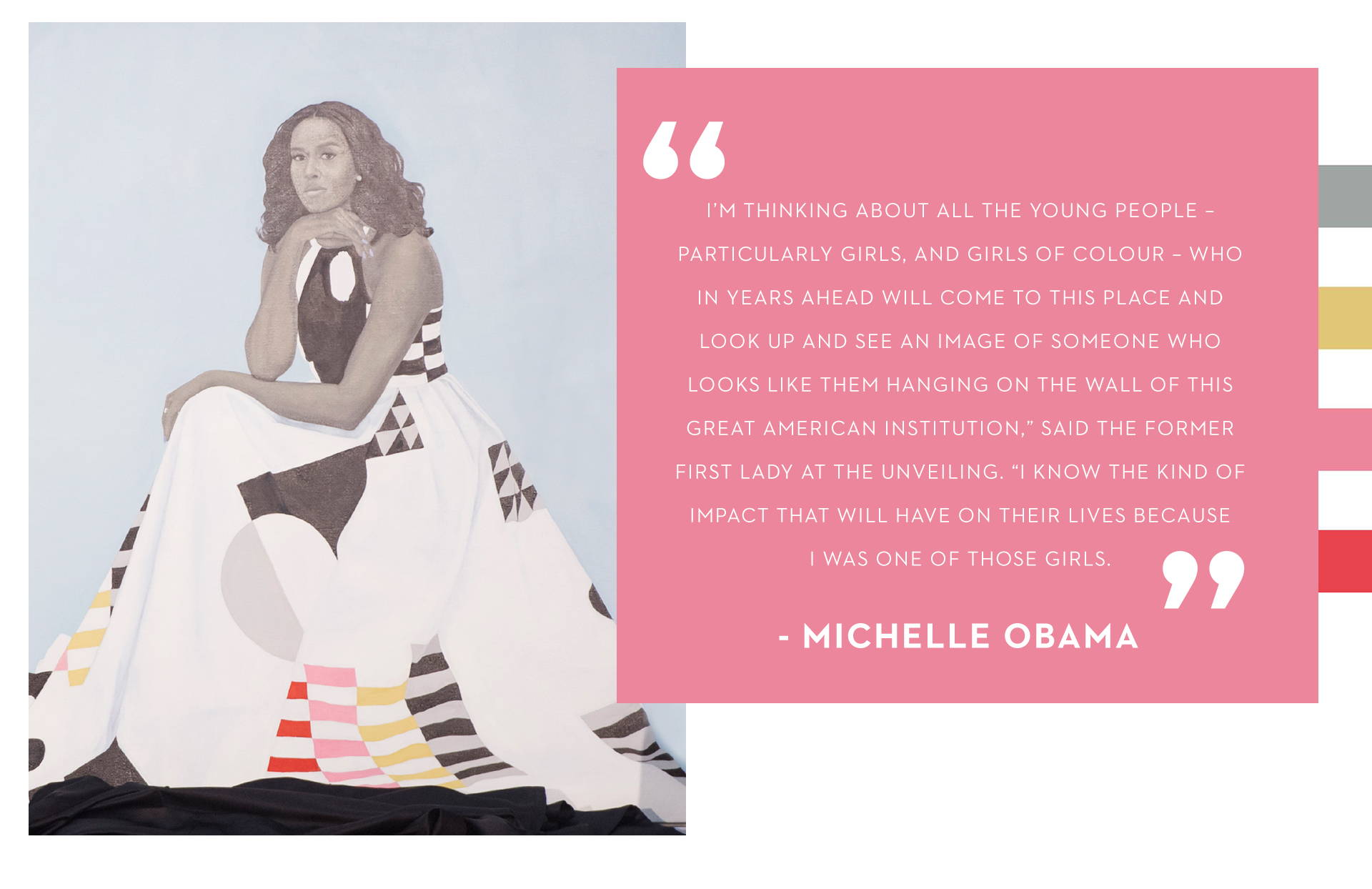 MILLY IS HONORED TO BE A SMALL PART OF THIS EVERLASTING LEGACY.